Ever since the promotion officially launched in October of last year, GLEAT has been one of the new sensations within the pro wrestling world, partially by bringing back the UWF rules format to prominence.
One other thing the promotion accomplished in order to gain traction was featuring recognizable names from Japan : Syuri, Takashi Sugiura, Masato Tanaka, Daisuke Sekimoto, and so on and so forth…

In today's article, I will give you a list of twelve wrestlers which, I believe, should also make their GLEAT debut in the future !
As you can probably tell, this article will pretty much be a list. However, to try and set this piece apart from your usual lists, I will separate the twelve wrestlers featuring in this article in three categories :
First, the instant stars, bringing, well, star power to the plate right from the get go.
Second, the reliable veterans, mainly there to help the young talents signed to GLEAT.
And finally, the stars of tomorrow, which would greatly benefit from being featured in a different environment, gain experience and showcase their abilities.
All these names could either be featured as part of GLEAT's G-Pro Wrestling divison, the LIDET UWF division, or both. There will be names which you may think about which won't be featured on this list, partially because I wanted to avoid going with too many « obvious names », trying to dig a little deeper than the surface level.

With all of that said, let's get going with this list !
The instant stars
These first four wrestlers are the ones I consider to be able to bring more eyes to the GLEAT product, as they are known names both within the sphere of Puroresu, and beyond. As a new promotion with ambition, the more established stars you can feature on your shows, the better.
Shotaro ashino
Let's start with the former WRESTLE-1 Ace and current All Japan wrestler, Shotaro Ashino. The former leader of Enfants Terribles, who came into All Japan with a bang, quickly saw his fire get extinguished in a few months time. Appearing in GLEAT, most likely within the G-Pro Wrestling division, could be a great « restart » of sorts if we're thinking about something to give him some momentum back before returning to All Japan. And of course, as one of the biggest names in the close to be 50 years old promotion, he would bring instant value and interest to the GLEAT product.
He is the kind of wrestler who could flourish there, with his technical prowress and impressives suplexes. The idea of seeing Ashino try his luck at UWF rules matches does sound like an interesting prospect as well.
Miyu yamashita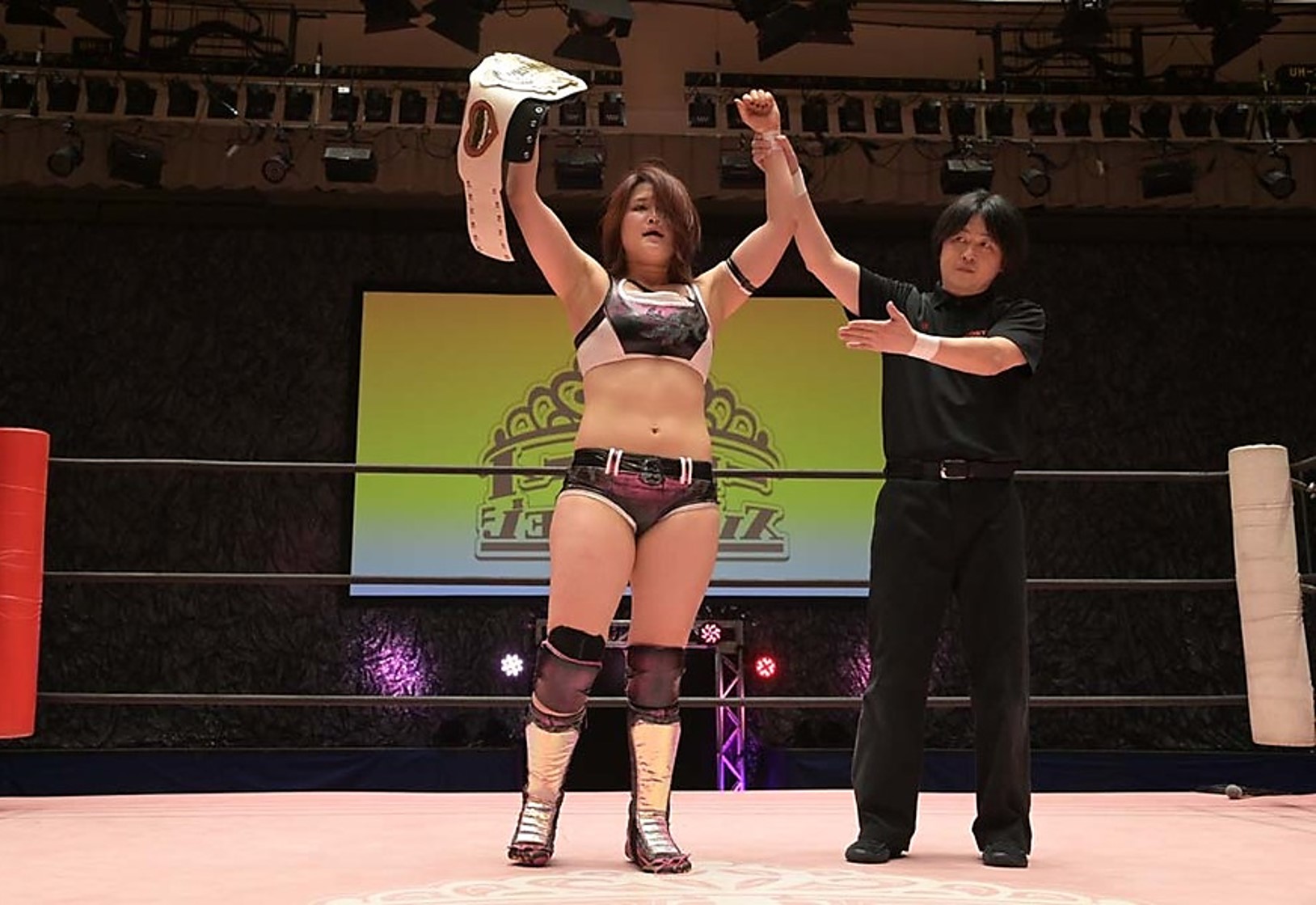 The first woman I will talk about is none other than the Ace of TJPW and current Princess of Princess champion, Miyu Yamashita. Her and Mirai Maiumi had their first UWF rules match ever last July, the first in TJPW's history, and Yamashita did very well in this match. She could be someone we could see try her hand again in that kind of format, once more women eventually appear in GLEAT (or against men ?). In the meantime, appearing as one of the biggest names in Joshi wrestling, facing someone like Michiko (formerly Andras) Miyagi would be a great start.
zack sabre jr
Next up is none other than New Japan's own submission master ! ZSJ remains one of the biggest non-Japanese names to work in Japan currently, and appearing in GLEAT surely would bring more eyes to the promotion. His style of wrestling would allow him to work both standard and UWF rules matches. One other thing to note : With the appearance of SHO in the main event of the first GLEAT event with public, it is far from impossible to imagine other New Japan wrestlers eventually making their way to GLEAT one day as well.
yoshiko
Let's end this first set of wrestlers with the one and only Yoshiko. She is currently healing some injuries, but once ready to go, she'd make a great addition to the Joshi talents GLEAT could use. Both in a standard set-up or UWF rules, in fact. Her ability to portray the bully could even work against some of the men, such as Soma Watanabe or Yu Iizuka, who don't really hold much of a comparaison look-wise.
Just like Miyu Yamashita, she would be a great opponent for the first Joshi signed to GLEAT : Michiko Miyagi.
One last note on Yoshiko : During her one year suspension from Pro Wrestling, she had some MMA fights, which does give her some more experience which could help immensely.
The reliable veterans
These next four wrestlers are the ones which I deem able to both bring eyes to GLEAT, while also serving the main purpose of helping the younger talents along the way, by working with them every once in a while. After all, in every roster, veteran presence is key and GLEAT has already understood this.
Yukio sakaguchi
Let's start off with the second category with the DDT veteran with MMA experience, in Yukio Sakaguchi. I could have went with a bunch of other, more obvious names such as Minoru Suzuki, Kazushi Sakuraba or even Kazuyuki Fujita in his place. However, let's stick with the violent striker and incredible mat-wrestler from DDT.
He may not have wrestle for a full-decade yet, but his background in Martial Arts would help a ton especially when looking at the UWF rules format.
tae honma
Moving on with one of the ActWres Girl'z originals and very talented submission based wrestler in Tae Honma. Just like Yukio Sakaguchi and the fourth wrestler on this list, she doesn't have that many years of experience due to starting her career late. However, that doesn't mean she can't play the role of veteran figure to help out younger talents, while fitting rather well within the style of wrestling GLEAT is trying to emulate.
hajime ohara
Next up is Pro Wrestling NOAH's own backbreaker specialist and best boy of them all ! The former Toryumon Mexico graduate is technically sound, breaks your back, makes you humble but most importantly is more than willing to be an helping hand. He's already serving the role of veteran figure in NOAH in a sense, but he surely could fill a similar role in GLEAT.
Also, Kaz Hayashi knows him after spending some time in NOAH, so there is a connection there.
Shayna baszler
Last but definitely not least when talking about veterans, here is my longshot pick of this article : The MMA Horsewoman currently signed to WWE, the dangerous Shayna Baszler. Is it unlikely she leaves WWE ? Yes, I would say so. Yet, if she were, and we have seen crazier things happen in pro wrestling. She would bring both instant star power and the ability to help out the signed talents get better.
Lastly, she could play a role similar to the point I attributed to Yoshiko against the men, with an even bigger aura.
The stars of tomorrow
These last four wrestlers have star potential, and could use GLEAT as way to grow as in-ring performers while gaining more of a following, more appreciation and popularity. One other aspect of GLEAT is allowing young, talented wrestlers to keep on getting better in various ways, which could help the following names big time.
konami
Starting off with this third category with the biggest name on it, in Oedo Tai's own submission sniper. Konami may not exactly sound like she is a « future star », yet at the same time, Stardom hasn't truly allowed her to reach the star status.
Her going in an environment like GLEAT, where her mat-wrestling, submission and striking abilities could shine may allow her to break the ceiling she has yet to go through in the Bushiroad owned Joshi promotion. Could you imagine Konami working UWF rules matches ? Because I can, and really, really want to.
yusuke okada
Second in this future stars category, yet another DDT wrestler in Yusuke Okada ! The former All Japan wrestler is a very technically sound wrestler with great babyface potential, and a rather methodical, very smart way of working his matches. I believe could he benefit further from working in the GLEAT environment. His experience working alongside Hikaru Sato most likely should come in handy if it were the case, and in any case, going against the variety of talents in GLEAT could only help him improve even more.
mirai maiumi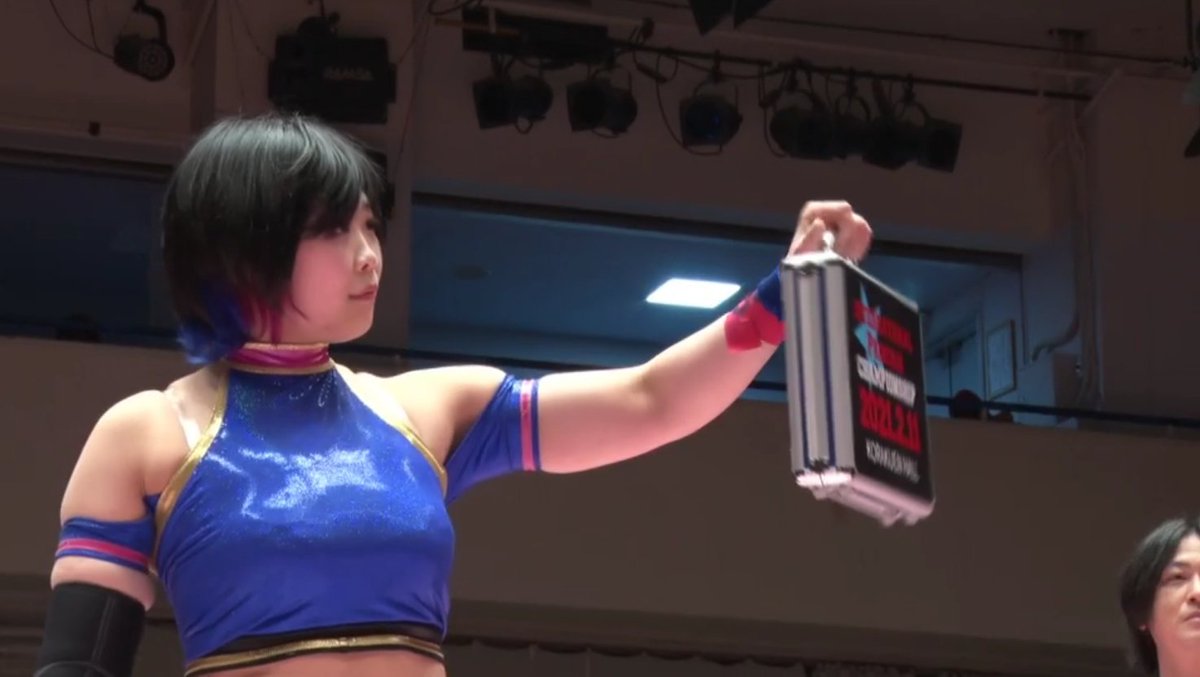 We keep on the trend of talents under the Cyberfight umbrella, this time looking at the wrestler Miyu Yamashita faced in an UWF rules match at last July's TJPW Inspiration event. Mirai Maiumi, in that match but throughout her run in TJPW, has shown not only great strength, but also a really good ground and submission game, which helps her coming across as a great addition to GLEAT cards one day.
kinya okada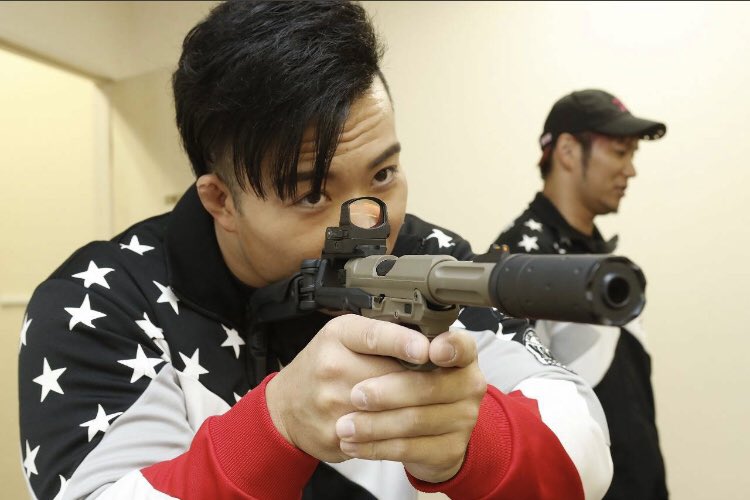 Lastly, let's talk about the wrestler who probably has the most to gain in every department from at least one GLEAT appearance. Kinya Okada is a young wrestler with good fundamentals and a constantly improving striking ability, putting him in the mold of wrestlers who'd fit in nicely within the promotion. Getting to work with the amount of veterans signed to GLEAT, some of them he already knows (Minoru Tanaka or Kaz Hayashi), would help him grow quite drastically as a wrestler, and help him reach the star potential he has.
On that note, this is where this first list type of article, focusing on GLEAT, reaches its end ! What do you think of the wrestlers listed in it ? Who in this list do you think would fit in the best ? Who else would you add ?